Elegant Home Theater Systems has been in business for 18 years and has been installing RBH Sound speakers for many of their premium systems for all 18 years.  They have a passion for high quality sound and quality craftsmanship in the design of the room.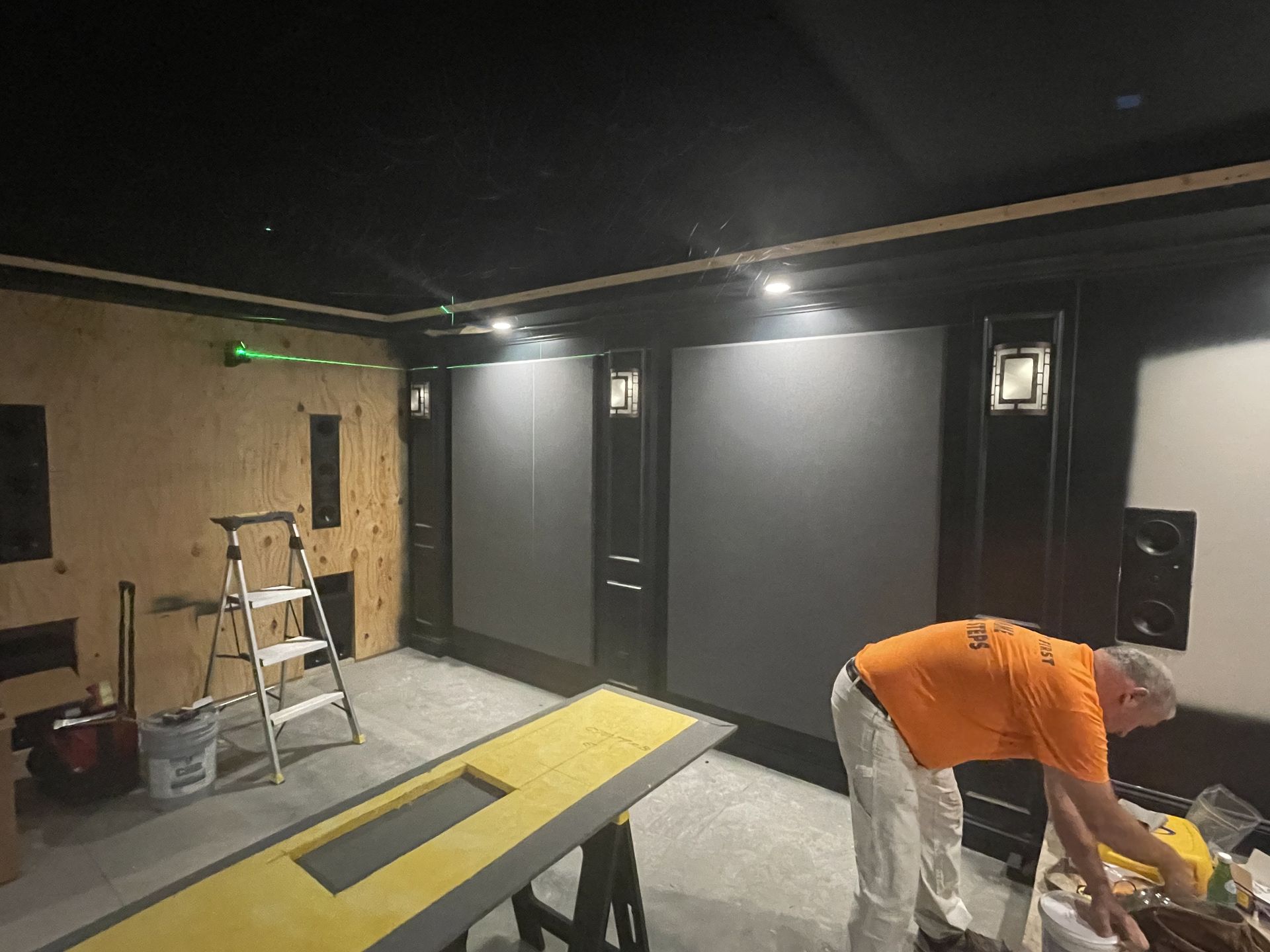 Speakers used in the system are:
SI-663/R with an S-12N underneath for a truly full range front soundstage.
The main LFE is handled by the 1212N-SF/R being powered by an RBH DA-2602DSP
Surrounds and Rears are the SI-760 and SI-740 respectively.
Atmos Speakers are the VM-615L
The décor in this build is absolutely beautiful with dark trim, light grey acoustic panels, accent lighting, and gorgeous optic fiber star ceiling with a deep blue accent light around the edge.  Seating is provided by Row One and they are the RO8050 Cortes Home Theater seats.  https://rowoneht.com/cortes-home-theater-seating-black/

Projector is the incredible JVC DLA-NZ9 8K HDR Laser Projector with a Panamorph anamorphic lens being projected onto a massive Severtson 158- inch 2.39 Perforated Film screen