The speakers have arrived

by epaulino26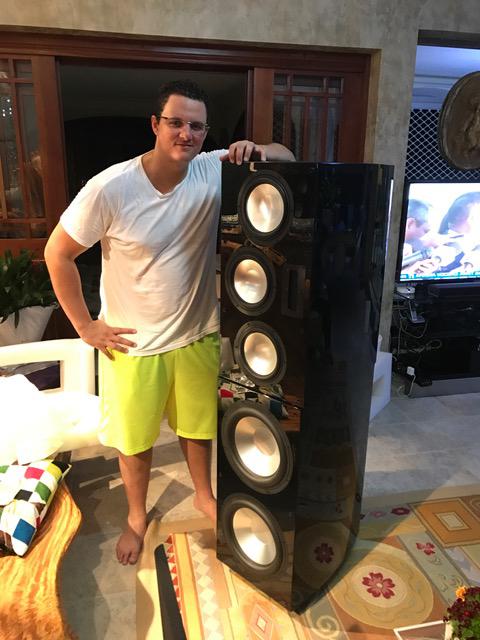 I can't describe how happy I am that the speakers finally arrived. I only had the opportunity to check one sub (SV-1212N) and one SV-831. Wow this speakers looks amazing. It looks better in person than in pictures. It don't show how great and massive they truly are.
Thanks Shane in helping me get the right speakers for my room. Even with your busy schedule you took the time to write me back and I can't thank you enough. You even wrote when you was in CES.
Daren thanks for the patience in answering all the questions and doubts that I had. RBH is really lucky to have you. Your customer service is by far one of the best I have seen. Even though I didn't personally know you I felt that I could trust you through the entire process. Thanks.
Gene thanks for advising me to check out RBH. I had my mind set for another speaker brand and you told me about RBH. I can't thank you enough. Your web consultation is amazing I learned more talking to you those few hours than all my years searching online. Audioholics rocks keep up those videos in YouTube I learn a lot from them.